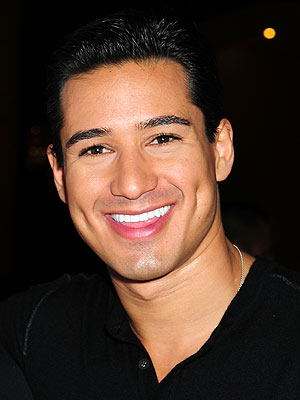 Mario is an American actor and TV host .He born in 10 October 1973.He is very famous in his portrayal of A.C Slater on Saved by the Bell. Mario appeared in the third season of Dancing with the Stars. In his program he hosted The Best Dance Crew for MTV.
He also hosted U.S version of The X-Factor. In addition he works as celebrity guest host for the news magazine show Extra. Mario Lopez is a Roman Catholic. He was born in California and he has one child. He has Mexican descent.
Lopez's first appear was in 1984 as a younger brother in comedy series, and in this year he shares in kids in cooperated as a drummer and dancer, and in 1987 he appeared as a guest star in the Golden Girls as a boy named Mario. In 1989 he appeared in his best role in Saved by the Bell which it took from him 5 years.
After 5 years he appeared in Saved by the Bell: The college Years.
He acted also in breaking the Surface in 1997 after one year Lopez had a big chance in the U.S.A Network series. Then he left the series and guested star on Resurrection Bird and the bad Girl's Guide.
In 2006 Lopez played the role of Dr. Christian Ramirez in the American series the Bold and the Beautiful, and after four months he released from his Band B contract, and in 2007 Lopez guested plastic surgeon then he appeared as a police officer. After that Lopez worked a reporter for Extra Sesame Street.
In 2010 Lopez and Courtney Mazza have a show called "Saved by the Baby".
Lopez shared in dancing with the stars in 2006 at the third season. Firstly he dances with professional partner then with his girlfriend Karina Smirnoff. Finally Lopez and his girlfriend lost in the second place.